Catering Box 外賣到燴餐盒
Regular price

Sale price

$9.00
Choose delivery method at checkout.
Stock Qty. - Inventory available for immediate purchase.

Catering Box 外賣到燴餐盒
款燴餐盒採用高品質的紙質材料製成,輕便可折疊,易於攜帶和運送外賣錫紙餐盒。儲存及使用方便。這款燴餐盒設計簡潔,非常適合用於外賣和宴會場合。它們的尺寸適中,可以容納各種不同類型的食品,例如沙拉、三明治、米飯、燴飯等。這款燴餐盒是一個環保的選擇,物料都是可回收和可生物降解的。使用這些燴餐盒可以幫助減少廢棄物和對環境的影響。
These braised meal boxes are made of high-quality paper material, lightweight and foldable, making them easy to carry and transport compared to traditional takeout tin foil boxes. They are also easy to store and use. The design of these braised meal boxes is simple and suitable for takeout and catering occasions. Their size is moderate and can accommodate various types of food such as salads, sandwiches, rice, and braised rice. These braised meal boxes are an environmentally friendly choice, with materials that are recyclable and biodegradable. Using these braised meal boxes can help reduce waste and their impact on the environment.
CTB01 到燴餐盒 32.5 x 23 x 21cm x1pc個 - $9

MTB01 餐盤盒 31.5 x 22 x 5cm x1pc個 - $3.5
MBD01 餐盒分格板 31.4 x 22.1cm 1pc塊 - $1
CTB01可放入4個AFMB3122錫紙盤 - 31.5 x 21 x 5cm
Ref: 16801-R06-E00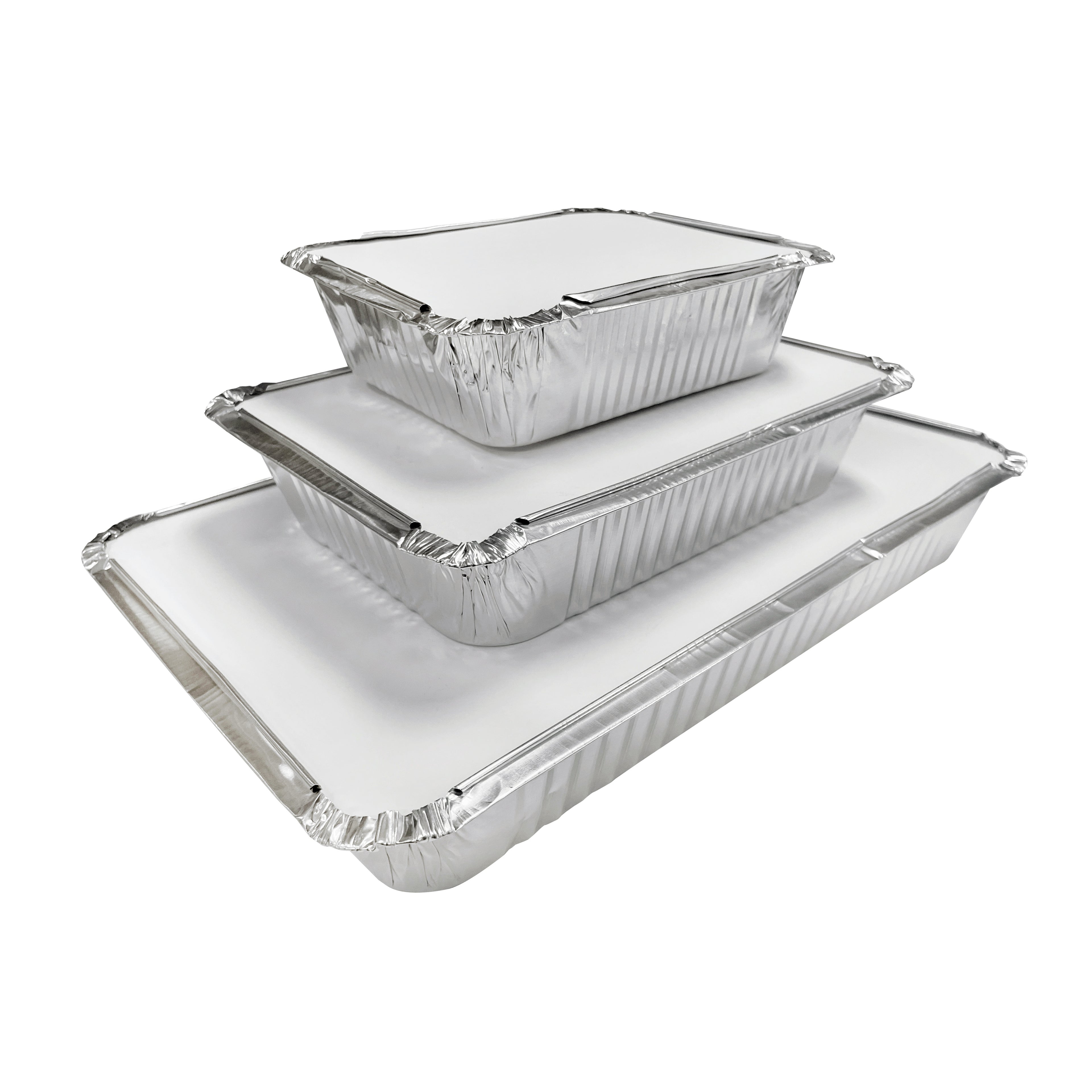 送貨上門/即日GOGOVAN送抵

你可在結帳時選擇各種送貨服務

貨品須經樓梯送貨,顧客須繳付樓梯搬運費。

荃灣、葵涌、青衣區 --- 運費HKD$120、滿HKD$900免費送貨。

新界區 / 九龍區  --- 運費HKD$200、滿HKD$1200免費送貨。

香港島區 --- 運費HKD$250、滿HKD$1500免費送貨。

東涌, 赤鱲角 ---  運費 HKD$250。
店內現貨直接購買

歡迎隨時到我們店內直接選購所有現貨

為免客人到訪時等待,可預先通知自來取貨24161887

地址: 荃灣海盛路9號有線大樓2301室

星期一至五: 9:00am-12:30pm | 2:00pm-7:30pm

星期六至日: 9:00am-3:30pm (如需其他時間取貨請先預約)




Pickup




pick up period

Mon-Fri: 9:00am-7:30pm (Please make an appointment for pick-up at other times)




Sat-Sun: 9:00am-3:30pm (Please make an appointment for pick-up at other times)

You can also send courier to pick up the order. We can provide customers with the total weight and volume of the received goods if needed.

Please let's us know before you come to pick up, we will prepare your order for you.

Pick-up Address: 2301, 9 Hoi Shing Road.

Parking and Pickup: There is a hourly car park in the cable TV building, 1st floor parking - 5.5-15 tons vehicles and vans, 2nd floor - 5.5 ton vehicles, vans or private cars.




GOGOVAN same-day delivery service (ground delivery)
Please select Click "GoGoVan (Ground Delivery)" when placing an order. Delivery service is available to all districts in Hong Kong (excluding outlying islands).
GOGOVAN Delivery Hours
Mon-Fri: 10am-12pm, 2pm-5pm, 6:30pm-7:30pm (Please make an appointment for pick-up at other times)
Sat-Sun: 10am-3pm (Please make an appointment for pick-up at other times)
GOGOVAN orders will be launched from "Tsuen Wan
The GOGOVAN option will be available once the 'Region' of your shipping address is filled.
It is recommended to inform the GOGOVAN driver a location where his/her vehicle can be parked for a short time.
GOGOVAN delivery will only be shipped on ground at roadside. If you need to deliver door to door, you would have to pay an additional charges to the driver, normally it will be around $300~$600 on top, depending the weight and volume.
If you need "door to door delivery", you may choose "XOBOX local freight", which usually take within four working days.
*Please leave your WhatsApp/mobile phone number in order for us to arrange the delivery.


(If you need to schedule GOGOVAN during peak or holiday periods, there may be an additional delivery fee of approximately $15 to $30.)

Local Delivery ( Door to Door )
Tsuen Wan, Kwai Chung, Tsing Yi District --- HKD$120, free shipping over HKD$900.
New Territories/Kowloon District --- HKD$200, free shipping over HKD$1200.
Hong Kong Island --- HKD$250, free shipping over HKD$1500.
Tung Chung, Chek Lap Kok --- HKD$250.
We provide delivery service to residential/industrial buildings in various districts of Hong Kong (excluding outlying islands)
XOBOX local freight service is a door-to-door delivery service.
If there are the stairs to go for to the delivery site, please inform that to our customer service 24161887 in advance. There is an extra service charge as a stair removal fee, which is up to a maximum of four floors (*13 steps in each section are one floor). If necessary, we will contact the customer and change the delivery point to the ground / road aside in stead.
If there is any discrepancy between the Chinese and English content in the website (including all privacy policies and terms of use), the Chinese version shall prevail.




Order Amount
below $800
$801-$1,600
$1,601-$2,400
$2,401-$3,200
Cost / Floor level
$50
$100
$150
$200

Order Amount over $3,200 or above will be quoted specifically

。

**

The above prices will be charged and collected from our delivery team appointed by XOBOX, a receipt will be provided separately.
環保可回收身物料

我們的紙品都是由環保可回收物料製成,亦可以再次回收製成新的紙品。
可自訂設計尺寸, 印色訂造

我們可以為您製作紙盒,可自訂設計尺寸和印色,請提供更多有關款式,尺度及數量等訂造的資料,致info@xobox.hk,我們會儘快為您提供報價和相關的製作細節。
Share